Day 1 :
Keynote Forum
National Institutes of Health, USA
Time : 10:00-10:30
Biography:
Mukesh Verma is a Program Director and Chief in the Methods and Technologies Branch (MTB), Epidemiology and Genetics Research Program (EGRP) of the Division of Cancer Control and Population Sciences (DCCPS) at the National Cancer Institute (NCI), National Institutes of Health (NIH). Before coming to the DCCPS, he was a Program Director in the Division of Cancer Prevention (DCP), NCI, providing direction in the areas of biomarkers, early detection, risk assessment and prevention of cancer and cancers associated with infectious agents. He holds MSc from Pantnagar University and a PhD from Banaras Hindu University. He completed Post-doctoral research at Howard University and George Washington University and was a faculty member at Georgetown University. He has published 151 research articles and reviews and edited three books in cancer epigenetics and epidemiology field.
Abstract:
Precision medicine is an emerging science with the potential to improve early cancer diagnosis and enable the development of treatment based on an individual's genetic background, family history and other characteristics. Identifying patients who may benefit from personalized and precision therapy depends on identifying accurate assays for the biomarkers that are needed to determine optimal treatment. Compared to the rapid progress in technology development, the progress in treatment timing has been slow. Most clinicians rely on pathology reports that become available in due time, which often is too late to control or treat cancer. Molecular profiling (mostly omics profiling based on genomics, metabolomics, epigenomics, transcriptomics and glycomics data) and molecular classification of cancer can be achieved in real time and may help to identify those cancer-associated biomarkers that are expressed much earlier than pathological symptoms and characteristics appear in histopathological analyses. Once these biomarkers are included in personalized medicine, it will enable treatment to be implemented earlier, which will produce better outcomes. Although the traditional approach to personalized medicine has been "reactive" in the future, it will be "Proactive." These approaches might be useful in controlling cancer which is a priority at the National Cancer Institute (NCI) and the National Institutes of Health (NIH). An update from the Common Fund Metabolomics, Epigenomics Roadmap, Molecular Transducers of Physical Activity and the Cancer Genome Atlas (TCGA) will be presented.
Keynote Forum
National Institute of Biology, Slovenia
Time : 10:30-11:00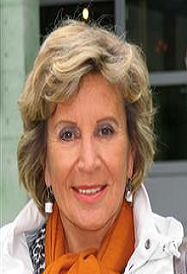 Biography:
Tamara Lah Turnsek has completed her PhD from University of Ljubljana, Postdoctoral studies from Wayne State University School of Medicine. She is the Director of National Institute of Biology. She is also the Head of National Genetic Toxicology and Cancer Biology Program and full Professor at the University of Ljubljana, teaching Tumor Biology to postgraduate level students. She has published about 150 papers in reputed journals and is a recipient of many national and international (EU, ERAnet) and inter-regional grants, including the recent Brazil CNPQ grant with the University of Sao Paolo.
Abstract:
Tumour heterogeneity may be an additional reason for ineffective therapy, due the cooperation between stromal cells in the microenvironment and various subtypes of tumor cells. Previously, we addressed the molecular cross-talk in the most lethal of brain cancers, glioblastoma (GBM) cells and infiltrated mesenchymal stem cells, resulting in phenotypic alteration of GBM using transcriptomics-proteomics analyses. Here, we examined GBM U87, U251 and U373 cell lines as in vitro model of Intra-tumoral heterogeneity. First, we revealed so far unknown fact that U87 and U373 are two different GBM subtypes with the neural and mesenchymal transcriptomic fingerprints, respectively. When in co-cultures, the impact of their paracrine cross talk resulted in alteration in their stability, proliferation, invasion and resistance to temozolomide. U87 cell conditioned medium lowered the genomic stability of U373 and U251 cells, without affecting cell proliferation. In contrast, exposure of U87 cells to U373 and U251 medium, increased genomic stability, decreased proliferation and increased invasion of U87. This was due to a defined set of secreted cytokines, associated with altered expression of 264 genes in U87 cells, playing a role in proliferation, inflammation, migration and adhesion. In U373 cells, 221 altered genes were linked also to apoptosis, cell cycle and differentiation. Noteworthy, direct and indirect co-culturing of U87 and U373 cells showed mutually opposite effects on temozolomide resistance. In conclusion, transcriptional analyses of distinct GBM cell interactions provides better understanding of GBM heterogeneity and the basis for a more informed glioma treatment.
Break:
Coffee Break: 11:00-11:20
Epigenetics and Cancer Genomics | Cancer Genome Therapy | Cell Fate in Cancer | Cancer Nanotechnology | Emerging Themes in Cancer Genomics | Hormone Dependent Cancer | New Fronteries in Gene Editing
Location: Conference Hall 1